My bud,
Danny
Brown
, is building me a D-45 style acoustic. I need to chose an inlay for the headstock. I wanted to keep the headstock and fretboard inlays pretty close to the traditional style.
Martin mostly made plain guitars. Fancy inlays were very rare. However, the few fancy ones that they made were pretty darn cool. Here's a good example.....it's a 00-45 from 1902......check out the inlay on the headstock (I think this is a Robert Corwin photo);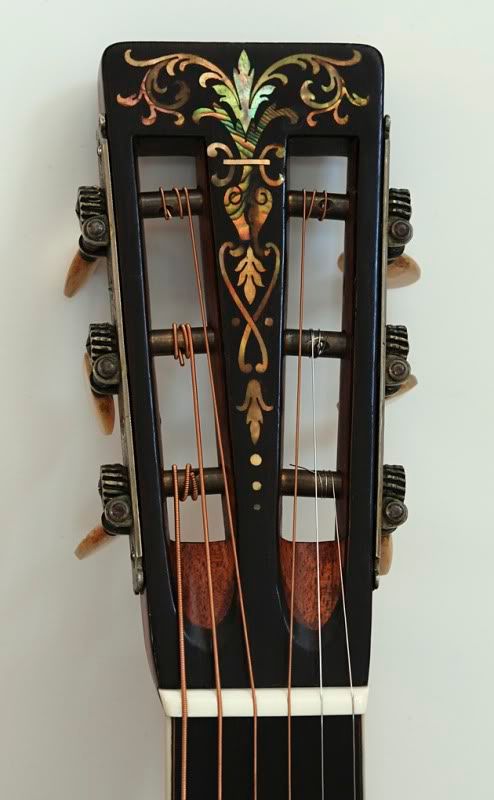 I want something similar to this. As an eye surgeon, I wanted to incorporate an eye into it. Here are three possible candidates for the inlay;
Which one do you like? Anyone have any other suggestions or ideas? (Vince and Craig????
)
Note that my D-45 will have a solid headstock, not the slotted style.