As I mentioned in another thread, we upgraded our desktop computer here in the Hare Household.
For the past 10 years plus we have been recording on this: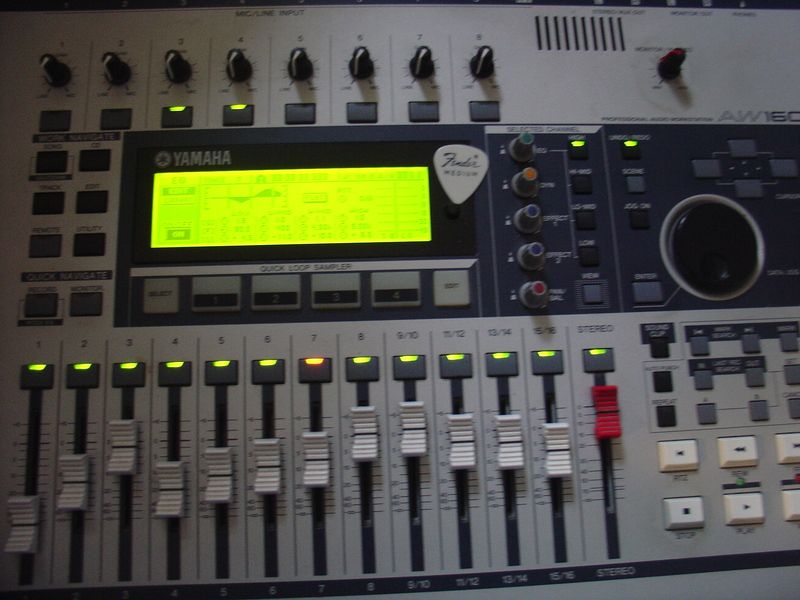 It is actually a very powerful DAW with a lot of excellent on board effects and also hooks up to outboard effects - we have an Alesis Midiverb 4 with tons of cool reverbs and delays and such on it that I have used. EQ, compression, panning, etc. are all done on this. Finish a mix, record it to a stereo track, burn it onto a CD. This is how I have done all the music shared here over the years. It has been a wonderful tool but...
Look at the size of that "screen"!
Your standard Fender Medium guitar pick is in it for scale.
The older I get the harder time I have seeing what is in that 1-1/2" x 4-1/2" screen! Plus, tracks are limited to 16 and 8 of those are paired. If I want more, I have to start ping ponging - sorta kinda old school for this digital age we live in!
So, with this new computer, I felt comfortable about installing a DAW and with the advice of Craig and Mudcat on a thread way back when, I downloaded a trial of Reaper. (Our old computer was from 2002 and was still running Windows XP and even had a floppy drive on it!) I am able to copy all the tracks from the Yamaha AW onto the hard drive and can edit them much easier now!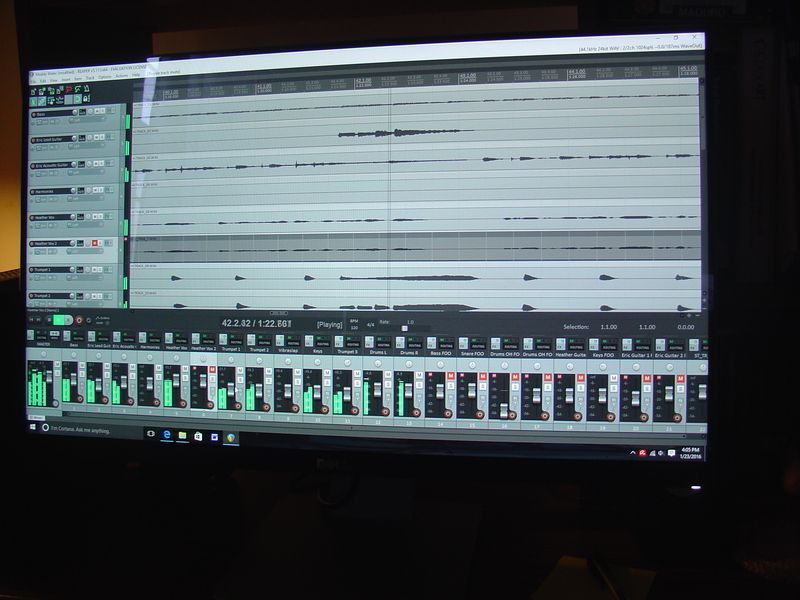 Man, I think this is going to be a lot easier once I figure things out! For right now, we will still have to record onto the Yamaha as it will not serve as an interface. Will have to buy one of those separately. And the tracks I am slowly transferring over from the Yamaha...they are all intact (and giving me a sense of relief as being able to save them as an alternative backup) but when they are transferred, they are dry - all the reverb, levels, panning and such are gone. Importing into Reaper, levels are set at 0.0 db, panning is centered, and effects are post fader on the Yamaha. But again, the basic tracks are there.
Anyway, I can start looking at all the plug ins you guys have been talking about all these years. I haven't really studied much on Reaper yet but am watching the tutorial videos. I might be asking some very "stupid" questions here in the near future (such as, when I finally decide on an interface, can I hook up outboard fx such as my Alesis Midiverb? Or do I have to install a plug in for this?)
Anyway, I am looking forward to start learning and editing on the "big screen" rather than that little window on the Yamaha that I have to lean in close to see!